Orthopedic Specialties is a provider of orthotic and prosthetic services. Orthotics is a health care science that is concerned with the design, development, fitting, and manufacturing of orthoses, which are devices that support or correct musculoskeletal deformities, weaknesses, or abnormalities.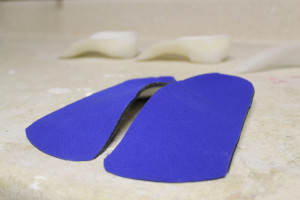 Prosthetics is a branch of medicine dealing with the fabrication and use of artificial parts of the body to replace those that are partially or totally missing.
We understand that our services are much more than that. They are part of the rehabilitation process and are dedicated to provide excellent patient care, leading to increased quality of life. We recognize that the needs and goals of our patients are very individual, and we strive to meet your unique needs. As your orthotic and prosthetic providers, we value your thoughts, concerns, and opinions.
Our laboratory and related facilities provide a wide range of products and services; Ranging from general soft-goods, slings, immobilizers, and supports, to the design, fabrication, and fitting of standard and high-tech braces and artificial limbs, as well as a full line of breast form products for mastectomy patients. For specific services available, please refer to the lists below.

Dorsal Lumbar
Cervical
Lumbar Sacral
Scoliosis
PTB Bracing
Ankle Splint
Walking Boots
Tenodesis Splints
Compression Hosiery
Diabetic Footwear
Knee Bracing
Hip Abduction Bracing
Biomechanical Orthotics
Shoulder Abduction
Shoulder AC Seperations
Neurophysical AFO's
Ankle-Foot Orthoses (AFO's)
Humeral and Radial Braces
Knee-Ankle-Foot Orthoses (KAFO's)